Via
F.A.T Lab
-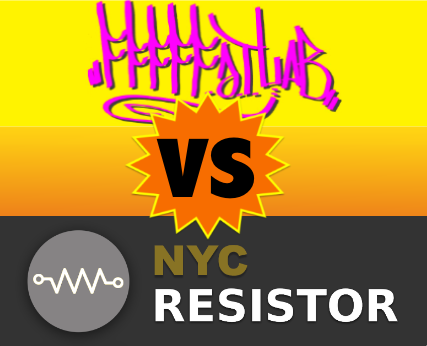 Saddle up ffffatties, the hackers of
NYC Resistor
have challenged us to a one month Internet fame-off and
it's on
. They don't know who they're messing with!
Feb 15th - March 15th — website hits, YouTube views, Twitter followers, Facebook fans, RSS subscribers… whoever posts the biggest gains wins. Grading will be conducted by Internet Famous Class technology.
Official war page w/ preliminary stats is available here.
Join up with the FAT Army and help us go big:
* sign up for our new Facebook group
* follow twitter.com/fffffat to receive frontline dispatches (also Tobi, Aram, Becky, and myself)
* prepare to have your face melted by an amazing slew of new projects this month from the FAT
* tell your friends
It's go time baby!